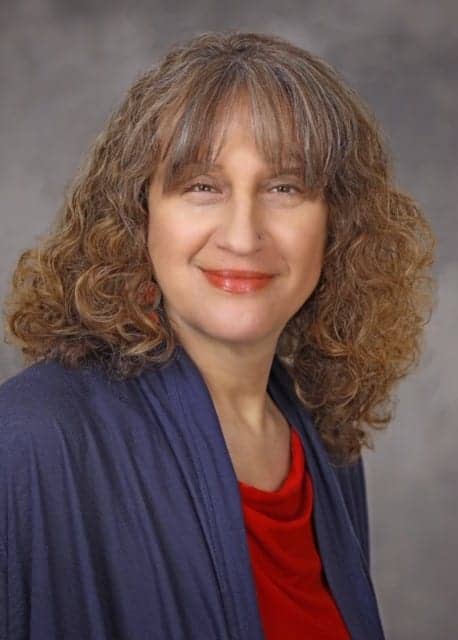 Alissa Hirshfeld-Flores, MFT
License Type: Marriage and Family Therapist
License #: 34568
License Issued: 1997
Graduate School: California Institute of Integral Studies
Location: Santa Rosa
Phone: (707) 303-3257
About Alissa Hirshfeld-Flores
Whether you have never been in therapy before or are very experienced with the process, I am aware of the vulnerability of beginning with a new therapist and my first priority is to help you feel safe and accepted. I offer psychotherapy for adults, adolescents, children, and families, providing personalized and thoughtful guidance to help you to create more satisfaction in your life. I have 20 years experience working with different ages, backgrounds, and lifestyles.
People usually seek therapy because they want to live a more satisfying and authentic life. You may be seeking more fulfillment from your relationships, your work, or your life in general. You may be struggling to accept circumstances you did not choose, to adjust to a transition in your life, or to end behaviors that you recognize are no longer working for you. I tailor my approach to fit your needs. My background training is in depth psychotherapy, but for some situations, a solution-oriented, cognitive behavioral, or mindfulness approach is more effective, and I also draw on those techniques.
I have an extensive background in grief work, having directed a hospice bereavement program, published in this field, taught at the university level, and created and directed bereavement camps. I also utilize EMDR to help in processing trauma of all kinds.
Specialties
Adolescents
Adoption Issues
Adults
Anxiety, Panic, or Phobias
Behavioral Issues
Children
Chronic Illness / Pain Management
Couples Issues
Depression
Eating Disorders
Eye Movement Desensitization and Reprocessing (EMDR)
Family Issues
Geriatric
Issues of Grief/Loss
Issues Related to Divorce
Life Threatening Illness
Loss of Personal Identity or Meaning
Parenting Issues
Play Therapy
Sand Tray
Step/Blended Family Issues
Stress Management
Trauma/Post Traumatic Stress Disorder (PTSD)
Women's Issues