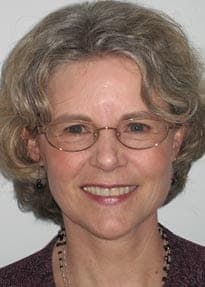 Christy L. Schurman, PhD
License Type: Clinical Psychologist
License #: PSY17978
License Issued: 2002
Graduate School: Wright Institute
Location: Santa Rosa
Phone: (707) 303-3208
About Christy Schurman
I work with adults and families in an interactive, collaborative approach to therapy. My experiences as a clinical psychologist have given me a great respect for the stresses and suffering in people's lives, along with a belief that, in a safe, supportive environment we can resolve difficulties, heal trauma and pain, and learn to build meaningful and satisfying lives.
I work in both a short-term, solution-focused approach to situational stressors, and in a longer-term, in-depth approach to deeper traumas and long-standing issues. I draw on Psychodynamic principles, Cognitive and Dialectical Behavior Therapy, Mindfulness and Family Systems Therapy, in an integrative approach to treatment. In some situations, learning skills of anxiety management, anger management, emotional regulation, distress tolerance, mindfulness, or parenting skills may be helpful. In other instances, a longer-term, psychodynamic approach may be beneficial to resolve underlying contributors to anxiety and depression. If medication is considered, I will facilitate a referral for a medication consultation.
My background and experience include work in the areas of psychological and neuropsychological evaluation. I performed psychological evaluations of children in foster care for the State of California; provided individual and group treatment to adolescents recovering from drug and alcohol addiction; and worked on a Dialectical Behavior Therapy Treatment Team. In a UCSF/SF General Hospital program, I supported people transitioning from the hospital to their homes after mental health emergencies. I have taught classes on Anxiety Management, Overcoming Depression, and Getting a Good Night's Sleep; and have led groups for grandparents and single parents to support parenting efforts and promote healthy family functioning.
Entering treatment can be a difficult decision. If you have any questions or concerns about psychotherapy or treatment options, I would be happy to discuss them with you.
Specialties
Individual Therapy
Family Therapy
Parenting issues
Divorce
Step/Blended families
Depression and Anxiety
Depression
Generalized Anxiety
Social Anxiety
Panic
Phobias
Other Disorders
Trauma/Post-traumatic stress
Compulsive Disorders
Addiction
Therapeutic Approaches
Psychodynamic/Psychoanalytic
Cognitive Behavioral Therapy
Dialectical Behavior Therapy
Mindfulness-Based Practices
Other
Chronic Illness/Pain Management
Grief/Loss/Bereavement
Stress Management
Life Transitions
Reaching Goals
Women's Issues
Relationship Problems
Loss of Personal Identity and Meaning