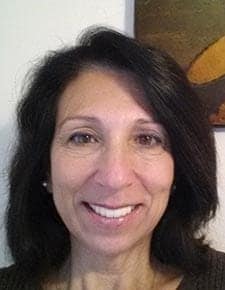 Marion Barnett, MFT
License Type: Marriage and Family Therapist
License #: 43039
License Issued: 2006
Graduate School: California Institute of Integral Studies
Location: Petaluma
Phone: (707) 303-3246
About Marion Barnett
Working together, we will build on your inner strengths to develop more successful coping skills. You will have a safe place to explore and clarify confusing and overwhelming issues in your life. With focused, non-judgmental listening and feedback, you can be assured that our time together will be all about you. You will receive concrete tools that you can use between our sessions.
Each of us develops stories about our lives that may cause us great distress and emotional pain. As we come to understand how those stories began we can gain clarity about who we really are and we can learn to change the way we think about the difficult issues we are facing. You will learn effective coping strategies to resolve difficult and painful issues, bringing more contentment and happiness in your life.
Often when couples are stuck in a negative and unsuccessful dynamic with their partner they can feel frustrated, angry, sad and blaming. I will assist you both in breaking that negative cycle so you can get the love and support that you both want and deserve. Each person will feel heard in a neutral caring and compassionate environment. I will help you clarify the map of your current life situation, although you will dictate the destination.
Specialties
Individual Therapy
Family Therapy

Couples
Family
Parenting
Divorce
Step/Blended Family

Depression or Anxiety

Depression
Anxiety, Panic
Disorders

Bipolar Disorder
Developmental Disorder
Trauma or Post-Traumatic Stress Disorder
Alcohol Abuse and Chemical Dependency
Types of Therapy

Cognitive Behavioral Therapy

Other

Chronic Illness/Pain Management
Gay/Lesbian Issues
Grief/Loss
Life Threatening Illness
Stress Management
Women's Issues