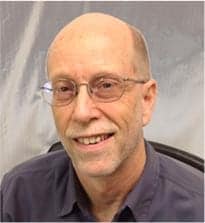 Bert Sheckler-Smith, MFT
License Type: Marriage and Family Therapist
License #: 28723
License Issued: 1991
Graduate School: Cal State University
Location: Petaluma
Phone: (707) 303-3213
About Bert Sheckler-Smith
Whether you are looking for a therapist for the first time, or looking for the right therapist this time, I have the clinical skills and compassionate understanding that you need to solve your emotional and behavioral problems.
Over the past 20 years I have developed an extensive "toolbox" of therapeutic methods which I choose from to skillfully help you: the right method at the right time for the right problems. These methods include: EMDR, cognitive behavioral, EFT (Emotional Freedom Technique), guided imagery, solution focused, CES, play therapy, sandtray therapy, and Triple P parenting training.
I use these methods with a caring, clear and calm presence, a deep understanding of your unique situation, and a collaborative approach to solving your problems. Together we can build on your strengths to meet your goals for a better life.
Specialties
Individual Therapy
Family Therapy

Couples
Family
Parenting
Step/Blended Family
Adoption

Depression or Anxiety

Depression
Anxiety, Panic
Phobias

Disorders

Attention Deficit Hyperactivity Disorder
Compulsive Disorder
Multiple Personalities
Sleep Disorders
Trauma or Post-Traumatic Stress Disorder
Abuse

Physical Abuse
Sexual Abuse

Types of Therapy

Cognitive Behavioral Therapy
Cranial Electrotherapy Stimulation (CES)
Emotional Freedom Technique (EFT)
Eye Movement Desensitization Reprocessing
Gestalt Therapy
Guided Imagery
Play Therapy
Sand Tray Therapy

Other

Chronic Illness/Pain Management
Grief/Loss
Life Threatening Illness
Loss of Personal Identity or Meaning
Men's Issues
Mind/Body Disharmony
Stress Management