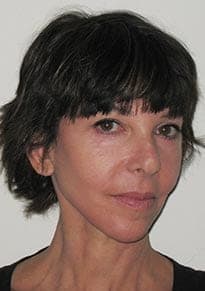 Beth Fox, MFT
License Type: Marriage and Family Therapist
License #: 46209
License Issued: August 21, 2008
Graduate School: Argosy University
Location: Santa Rosa
Phone: (707) 303-3210
About Beth Fox
Sometimes as adults we discover that our ability to make decisions, to love someone, to accept the love of someone else, to feel peace and inner calm, to find the motivation to accomplish goals, to forgive a betrayal, to have self acceptance and confidence is limited and creates distress and discomfort. Thus begins the journey of an examined life. When you explore how you operate, what influences your choices and have contributed to your experiences you begin the process of enriching your resources, which expands your choices and options in life. This holds the potential for much higher functioning and greater happiness.
As a therapist I provide a safe, comfortable and non-judgmental environment. I am easy to talk to, interactive, respectfully direct, and mindful of diverse cultures, backgrounds, and sexual orientations. I work in collaboration with my client, setting goals and utilizing each individual's strengths and resources, to discover an authentic self that experiences life in a richer and more satisfying way.
In addition to the areas listed below, my areas of experience and interest include communication skills, life transitions, creativity blocks, anger management, self-esteem, and personal growth.
Specialties
Adolescents
Adults
Anxiety, panic
Attention Deficit Hyperactivity Disorder
Bipolar Disorder
Children
Chronic illness/pain management
Cognitive Behavioral Therapy
Compulsive Disorder
Couples
Depression
Developmental Disorder
Divorce
Domestic violence
Family
Gay/lesbian issues
Grief/Loss
Infidelity Issues
Life Threatening Illness
Parenting
Phobias
Physical abuse
Play Therapy
Sand Tray Therapy
Seniors
Severe mental illness
Sexual abuse
Sexual problems or dysfunction
Step/blended family
Stress Management
Trauma or Post-Traumatic Stress Disorder
Women's Issues