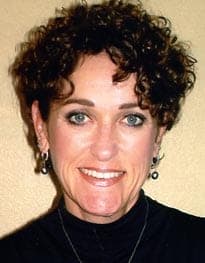 Ellen Breisacher, MFT
License Type: Marriage & Family Therapist
License #: 15794
License Issued: 1981
Graduate School: Sonoma State University
Location: Santa Rosa
Phone: (707) 303-3204
About Ellen Breisacher
In my work as a therapist, I like to focus on making clients feel safe, comfortable and accepted. While my approach is very direct, honest and interactive, it is also very important to me to bring a sense of warmth, caring and compassion to my work.
I have been in practice for 38 years and am currently working with individuals ranging in age from 14-80 years old. My extensive experience includes the treatment of young children, adolescents and young women as well as adult men and women with issues ranging from life transitions, trauma, depression, anxiety, grief issues, chemical dependency, co-dependency and eating disorders.
My belief is that a positive, interactive relationship created between therapist and client is the greatest contribution to a positive therapeutic outcome.
I enjoy my work immensely and look forward to working with you on your journey towards growth and change.
Specialties
Adolescents (Ages 14 and up)
Adoption Issues
Adults
Anxiety, Panic, or Phobias
Behavioral Issues
Bipolar Disorder
Chemical Dependency
Chronic Illness/Pain Management
Cognitive Behavioral Therapy
Compulsive Behavior
Couples Issues
Depression
Domestic Violence
Dual Diagnosis
Eating Disorders
Family Issues
Gay/Lesbian Issues
Geriatric
Issues of Grief/Loss
Issues Related to Divorce
Life Threatening Illness
Loss of Personal Identity or Meaning
Parenting Issues
Physical Abuse
Sexual Abuse
Step/Blended Family Issues
Stress Management
Trauma/Post Traumatic Stress Disorder (PTSD)
Women's Issues