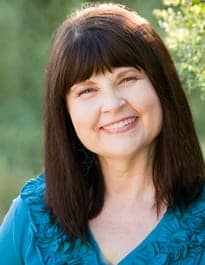 Pamela Collins, MFT
License Type: Marriage & Family Therapist
License #: MFC 35544
License Issued: 1999
Graduate School: Antioch University
Location: Santa Rosa
Phone: (707) 303-3222
About Pamela Collins
I like the saying that life is what happens while we are busy making other plans. If you are currently considering enlisting the aid of a therapist, my guess is that not all is going according to plan! Feeling alone can make the process of navigating life's curve balls even more challenging.
We are impacted from birth by our family, community, society, and culture. Along the way, we sometimes form impressions of ourselves, others, and the world that are not accurate or supportive. The maladaptive thoughts, feelings and behaviors that develop in an attempt to survive can keep us from thriving in life.
We will work together to determine your goals so we know from the beginning what direction to take, and can identify when we get there. For some people it is helpful to explore early childhood experiences, while others are more focused on achieving solutions in the here and now. There is no one way or right way, just options and choices we will explore together.
My background is rooted in working with adults, teens, and children who have had the usual life disappointments as well as those who have had the more serious experiences of abuse, trauma, grief and loss, victims of crime, school and social challenges, addictions, and/or mood disorders. While I am a skilled listener, I will also be interactive with you. As a therapist over the last 20 years, I have found that creating an honest connection in a therapeutic relationship is the foundation upon which lasting change can be built. I enjoy the opportunity to contribute to the process of empowering people to live their best life.
Specialties
Individual Therapy
Family Therapy
Family
Fertility Issues
Parenting
Divorce
Step/Blended Family
Adoption
Family Systems
Abuse
Physical Abuse
Sexual Abuse
Types of Therapy
Cognitive Behavioral Therapy
Group Therapy
NueroLinguistic Programming (NLP)
Other
Chronic Illness/Pain Management
Grief/Loss
Life Threatening Illness
Stress Management
Women's Issues
Humanistic
Trauma or Post-Traumatic Stress Disorder
Depression
Anxiety
Panic