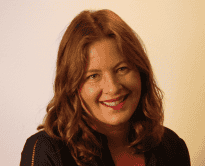 Patrea Hibberd-Miller, MFT
License Type: Marriage and Family Therapist
License #: 53814
License Issued: 2013
Graduate School: University of California, Davis
Location: Santa Rosa
Phone: 707-303-3262
About Patrea Hibberd-Miller
I believe that each of us is unique. We all come from different backgrounds and cultures. People suffer in different ways and pain can manifest itself through our mental health in various forms such as depression, anxiety, maladaptive behaviors and a myriad of physical and health problems.
My goal is to help you make positive changes in your life in order to become the person you aspire to be. I believe no matter how challenging the process, we need to be content and be our authentic selves. In order to do this, we need to explore our struggles and gain insight and make positive change in our lives.
My job is to accept you wherever you are in your life, and to create a safe environment of unconditional positive regard and respect. Through the process of building trust, I will begin to develop a greater understanding of what you desire and you will begin to make changes and find the solutions to the challenges that you face in your life.
I am educated, well trained, and experienced in EMDR (Eye Movement Desensitization and Reprocessing). EMDR is a form of psychotherapy which uses eye movements or other forms of bilateral stimulation to assist trauma victims in processing distressing memories and beliefs. It is commonly used for the treatment of post-traumatic stress disorder and other anxiety disorders that may be brought on by a stressful event.
The theory behind the treatment acknowledges that when a traumatic or distressing experience occurs, it may overwhelm normal coping mechanisms, with the memory and associated stimuli being inadequately processed and stored in an isolated memory network.
EMDR is a powerful, evidence-based intervention that helps clients see disturbing material in a new and less distressing way — leading to the possibility of deep psychological healing in a shorter amount of time. If you have had a stressful event occur that continues to cause you significant distress and pain, EMDR may be an option for you.
One theory that I will be using in our sessions is Cognitive Behavioral Therapy (CBT).  CBT has a high rate of success in helping clients challenge their issues, change their distorted or negative thoughts, and finally change their behavior. CBT exercises will be given throughout therapy. This ensures that you will be practicing change in your environment and will motivate you to engage in genuine opportunities for growth and solutions to your personal challenges.
I have been in the counseling field for the past 20 years.  I utilize a person-centered, cognitive-behavioral and family systems approach. I have knowledge and competency in contemporary evidence-based theories and a solid foundation in providing genuine working skills that clients need to be successful. Therapy does not end when the session ends