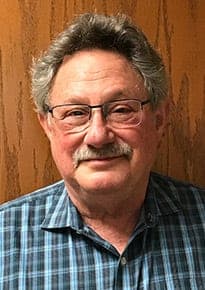 Richard Shoninger, LCSW
License Type: Licensed Clinical Social Worker
License #: 15306
License Issued: 1990
Graduate School: St. Louis University
Location: Petaluma
Phone: (707) 303-3202
About Richard Shoninger
Life presents many challenges and obstacles that can make reaching your goals difficult. Everyone faces frustrations, disappointments, loss, rejections, and other experiences that make it difficult to cope and remain on track with their lives. Whether these challenges are mild, moderate, or severe, therapy can assist people to expand and refine the way we approach these inevitable challenges. The role of therapy is not just to alleviate symptoms, it is to help people to move toward a greater sense of meaning in life.
I have been a therapist in many diverse settings in my career of over thirty years. I have worded in inpatient and outpatient chemical dependency units, inpatient adult and adolescent psychiatry programs, and day treatment with long term mentally ill patients. For the past twenty years, I was employed by Kaiser Permanente's outpatient Psychiatry. I was fortunate enough to work with a large variety of cultures and ethnic backgrounds that included multiple varieties of presenting concerns and problems.
My primary goal in therapy is to provide a safe trusting environment where people can be themselves, and feel comfortable enough to express any emotion, thought, or memory that arises. Without a trusting and empathetic relationship very little therapeutic progress will follow. I look forward to the opportunity to help people establish, maintain, and repair interpersonal relationships, and to learn different skills to deal with anxiety and depression. Therapy can help facilitate the grief process, increase self-compassion, and improve awareness of our wants, needs, and emotions.
Please feel free to contact me if you would like more information regarding my approach and expertise in whatever concerns you have.
People Served
Adults
Seniors
Adolescents
Specialties
Depression
General Anxiety
Panic
Addiction
Parent Child Relations
Phobias
Grief and Loss
Stress
OCD
Social Anxiety
Trauma and/or PTSD
Long Term Mental Illness
Living with Mental Illness
Couple Communication and Conflict Resolution
Types of Therapy
Acceptance and Commitment Therapy (ACTs)
Dialectical Behavioral Therapy (DBT)
Cognitive Behavioral Therapy (CBT)
Gestalt Therapy