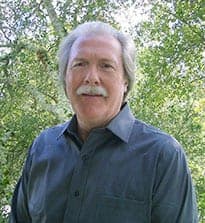 Robert Mosby, PhD
License Type: Psychologist
License #: PSY23882
License Issued: 2010
Graduate School: University of Texas
Location: Santa Rosa
Phone: (707) 303-3224
About Robert Mosby
I believe that psychotherapy is about helping people find their own truth and strengths.  To accomplish this, you have to discover and change those things that do not fit who you really are.  Once this is accomplished you frequently find that your own wisdom and knowing bubbles right up.  Of course it does, it was always there, waiting for you to pay attention. This frequently can be accomplished in a short period of time, although it sometimes takes longer.
My work as a psychologist of 35 years has taught me many things about us as human beings.   Most importantly I have learned that we each have profound wisdom and strength inside.  Sometimes we learn things that really don't fit for us and yet we think it is what we are "supposed to do".   This prevents you from connecting with your authentic self.  Therapy can be the setting where you can begin to discover that authentic self, even though that discovery is really one's life work.
I have always considered it a great privilege to be able to work with others in the role of a psychologist.  Most importantly I find us, as human beings to be fascinating, often profound, amazingly adaptable, and infinitely interesting.
My professional work has spanned many areas some of which are listed below. 
Psychologist and Assistant Professor at Arizona State University
Private Practice of Psychology for 30 years
Founder, Director, and Training Faculty Member for 30 years at the Gestalt Institute of Phoenix where we helped train and teach over 700 therapists in Arizona
Co-founder and co-director of the Rim Institute, a spiritual retreat center below the Mogollon rim in Northeast Arizona
Chair for Vistage, a company which helps CEOs, Presidents and Owners of companies become better at what they do
And most recently, I helped a friend start a new winery in the Russian River area called Benovia Winery where I functioned as General Manager and Director of Sales