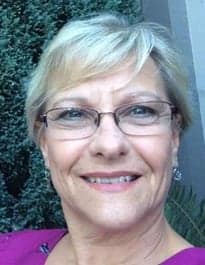 Diana Poulson, MFT
License Type: Marriage & Family Therapist
License #: MFC 34244
License Issued: 1997
Graduate School: University of San Francisco
Location: Santa Rosa
Phone: (707) 303-3231
About Diana Poulson
Life certainly presents us with challenges! There are ups and downs, twists and turns, and sometimes we need help to sort it all out. When we can slow things down a bit, I always marvel at our ability to navigate through troubles and transitions to find creative solutions.
Over 20 years of experience working with children, teens and adults, couples and families, in clinical, community-based and educational settings has exposed me to the diversity of human struggles and human strengths. Using tried and true therapies including CBT, Solution Focused, Motivational Interviewing, Gottman based couple's therapy, as well as play therapy and sand tray, we can build resiliency, reduce anxiety and depression, recover from grief and loss, and strengthen our treasured relationships.
As a college professor and past president of Redwood Empire chapter of the California Association of Marriage and Family Therapists, I am committed to life-long learning and staying current in this fascinating field; utilizing the best tools it has to offer. I look forward to helping you create your plan for success and supporting you as you move towards a more satisfying life.
Specialties
Individual Therapy
Children
Adolescents
Adults
Seniors
Family Therapy
Couples
Family
Parenting
Divorce
Step/Blended Family
Depression or Anxiety
Depression
Anxiety, Panic
Abuse
Domestic Violence
Family
Parenting
Divorce
Step/Blended Family
Types of Therapy
Cognitive Behavioral Therapy
Group Therapy
Play Therapy
Sand Tray Therapy
Other
Grief/Loss
Loss of Personal Identity or Meaning
Stress Management
Women's Issues