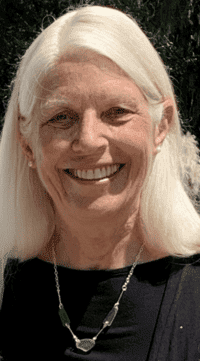 Karen Phillips, PhD
License Type: Psychologist
License #: PSY11251
License Issued: August 1, 1989
Graduate School: California School of Professional Psychology
Location: Petaluma
Phone: (707) 303-3260
About Karen Phillips, PhD
I am a licensed clinical psychologist with more than 30 years of experience working with adults and adolescents.  I specialize in trauma-informed brain and body focused psychological treatment.  In addition to traditional talk psychotherapy, I use Brainspotting* as a particular method to help patients heal from trauma, improve performance, and expand health and creativity.
I treat patients dealing with issues of
personal growth and development
grief and loss
trauma and childhood family dysfunction
dissociative phenomena, parts, and insiders
death and dying
destructive cycles in relationships
self-criticism and negative core self-beliefs
depression and anxiety
identity and meaning
psycho-spiritual struggles
enhancing performance
*How can Brainspotting help you?  "Where you look affects how you feel." (David Grand, Ph.D., Brainspotting Founder and Developer).  For more information, visit the Brainspotting website at www.brainspotting.com.
Specialties
Adolescents
Adults
Seniors
Depression
Anxiety, panic
Phobias
Bipolar Disorder
Personality Disorder
Trauma
Post-Traumatic Stress Disorder
Physical Abuse
Sexual Abuse
Behavioral Therapy
Cognitive Complex Trauma
Dissociative Identity Phenomena
IFS (Internal Family Systems)
Performance Enhancement
Coaching
CISM (Critical Incident Stress Debriefing and Management)
Gay/Lesbian Issues
Grief/Loss
Life Threatening Illness
Issues of Personal Identity or Meaning
Stress Management
Women's Issues