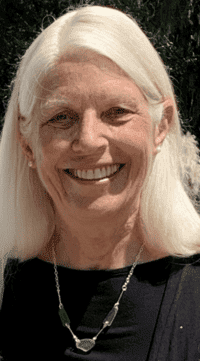 Karen Phillips, PhD
License Type: Psychologist
License #: PSY11251
License Issued: August 1, 1989
Graduate School: California School of Professional Psychology
Location: Santa Rosa
Phone: (707) 303-3260
About Karen Phillips, PhD
At your first visit, we will focus on identifying the issues that bring you to therapy at this time and the goals you have for therapy. Together, we will begin to develop a treatment plan that meets your needs. I think you will find that I am a thoughtful listener, caring, and empathic.
I have more than 30 years experience as a licensed clinical psychologist working with adults of all ages, adolescents, couples, families, and groups.  My training and experience includes many theoretical approaches and methods of treatment (psychodynamic, cognitive behavioral (CBT), humanistic, existential, brainspotting, crisis intervention, coaching), all of which I draw on as needed on your path of healing, growing, and reaching your goals in therapy.
I treat patients dealing with issues of personal growth and development, grief and loss, trauma, identity and meaning, psycho-spiritual struggles, death and dying, improving coping strategies, and enhancing performance, as well as a broad range of psychological disorders.
Specialties
Adolescents
Adults
Seniors
Couples
Family
Parenting
Divorce
Step/Blended Family
Adoption
Depression
Anxiety, panic
Phobias
Bipolar Disorder
Personality Disorder
Severe Mental Illness
Trauma
Post-Traumatic Stress Disorder
Physical Abuse
Sexual Abuse
Cognitive Behavioral Therapy
Brainspotting
Gay/Lesbian Issues
Grief/Loss
Life Threatening Illness
Issues of Personal Identity or Meaning
Stress Management
Women's Issues